Make Innovation your

Growth Driver
Prodex Masterclass Workshops offer company executives and innovation teams the chance to rise above the chaos and think about the problems and solutions for innovation governance, roadmapping, new product development and portfolio optimisation in a more strategic setting. Our events are interactive, practical and highly regarded.
BEST PRACTICE KNOWLEDGE FROM THE WORLDS INNOVATION GIANTS
"It was the best event I have attended on Innovation Governance, The Prodex Team are clearly subject matter experts."
John Smith, Masterclass Attendee 2019
Facilitated by Dr Bob Cooper and based on his award-winning best-selling book, Winning At New Products, this Innovation Masterclass was designed for executives and senior managers who are responsible for maximizing the profits from Innovation efforts in the fields of R&D, New Technology, New Products, Marketing, Engineering & Design, Innovation and Business Development. 
In this two-day event, Cooper drew from his wealth of experience from working with leading firms. The interactive lecture was supported by real-life examples and case studies from other companies. 
INNOVATION AND TECHNOLOGY STRATEGY; PORTFOLIO MANAGMENT
Dr Bob Cooper facilitated this Masterclass and was based on his book Portfolio Management for New Products. In this two-day workshop, focused on maximizing the return on product investments and how to choose the right products. New product portfolio management, in conjunction with a clearly defined Product and Technology Innovation Strategy has proven to be the most effective way to succeed in what can be a very complex process.
PRODUCT TECHNOLOGY AND ROADMAPPING
Facilitated by Penn State University and Intel Innovation Manager, Dr Irene Petrick and Senior Innovation Consultant Gerard Ryan, this two day event focused on Roadmapping, it's benefits, Practices, Implementation & Key Success Factors.
BREAKTHROUGH IDEAS & GREAT NEW PRODUCTS
Prodex Systems in partnership with Dr. Robert Cooper invite you and your executives and innovation teams to engage in these unique training and development events.
GETTING YOUR IDEA TO LAUNCH SYSTEM WORKING RIGHT
The masterclass focused on how to resolve Idea to Launch issues and empower and inspire innovation teams to realize their full potential.
In this two-day event, Cooper drew from his wealth of experience from working with leading firms. The interactive lecture was supported by real life examples and case studies from other companies.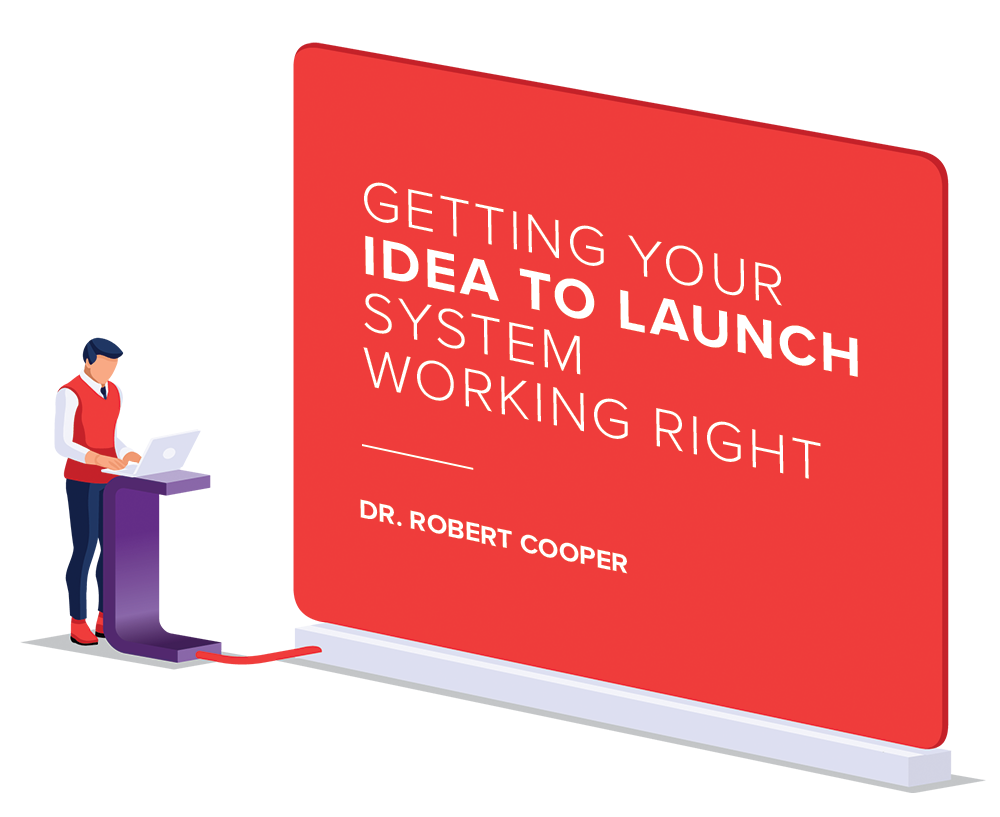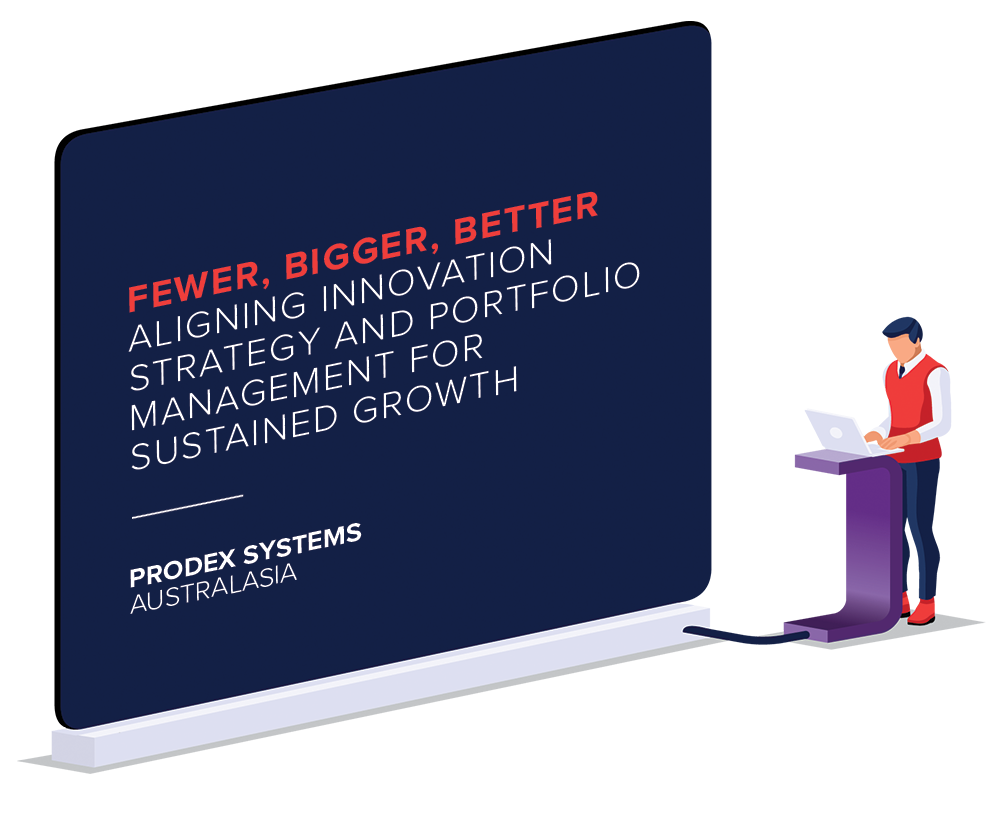 FEWER, BIGGER, BETTER | ALIGNING INNOVATION STRATEGY AND PORTFOLIO MANAGEMENT FOR SUSTAINED GROWTH
This Masterclass focused on creating value projects (fewer, bigger, better) through prioritization thus working to increase profits in the portfolio through better quality of products.
SECOND GENERATION LEAN PRODUCT DEVELOPMENT
Facilitated by Ron Reinertsen, President of Reinertsen & Associates and author of the book, The Principles of Product Development Flow: Second Generation Lean Product Development.
The Masterclass focused on developing a step by step implementation plan to incorporate lean principles into your own development process.
BREAKTHROUGH IDEAS & GREAT NEW PRODUCTS | GETTING THE FUZZY FRONT END OF INNOVATION RIGHT
The event focused on creating strategically driven new product ideas, improve the allocation of resources and translate great ideas into winning product developments.
Gerard Ryan Talks With Dr Robert Cooper
Agile, Accelerated and Profitable Development
Deciding your Development Portfolio: Making Strategic Choices and Picking the Winners
"Great content that serve as food for thought and exposition of examples that bring it life."
"Very good material from the guru like Bob. All the things we learn today can be used in the business."
"Great 2-day seminar, had the opportunity to lean from Dr Cooper was a great pleasure. His ability in storytelling is amazing. The examples from real crisis helps to link the ideas into actionable tasks."
"Came out with a refreshed view of Stage Gate and innovation and portfolio planning. Introduced new tools for usage and implementation."
"I've known Stage Gate process for many years, but after this session, I knew for the first time a truly effective Stage Gate process."
"Excellent usable content, delivered in an expert way by the expert in the topic. Highly satisfied with both the Melbourne and Sydney events. Greatly appreciated the opportunity to speak directly with Bob to receive his guidance and wisdom."
"Very dense information set but explained clearly by Bob who's a high energy presenter. Good balance of content vs exercises. Prodex team was very personable and catering was excellent."
"An invaluable learning experience for developing an effective strategic business decision making model. Dr Bob Cooper presented the concepts and information in a no - nonsense and practical manner that can be learn today then implemented tomorrow."
"A great eye opener and thought provoker for the way NPD is managed. Some very useful, practical tools discussed."
"For every topic, every question we had, Bob says '…well, let me tell you a story about that' and our team all benefitted from his lifetime of priceless experience."
"The training event has provided me with some new ideas and tools to improve our NPD process. It has highlighted what is missing and what we need to implement into our process. Bob is an excellent facilitator with a world of experience and knowledge. Privileged to be a part of this training."
"Highly valued the structured content on both strategy and process. Bob Cooper clearly very knowledgeable, experienced and entertaining. Good to have diverse range of industries/ businesses represented."